Saved Vehicles

[

00

]
Welcome to My Garage, the modern way to utilize car inventory searches and make it easier for you to collect your vehicles of interest. Now you can personalize your vehicle search with cars that you have recently viewed and saved. If you sign up for our Alerts tool you will be notified by email when a price has been changed or the car has been sold. Our Auto Locator tool will also notify you when a vehicle you are searching for has been added to our inventory. We hope you enjoy using our My Garage tool.
Recently Viewed (0)
No viewed cars.
Current Models
Previous Models
2023 Rolls-Royce Cullinan for Sale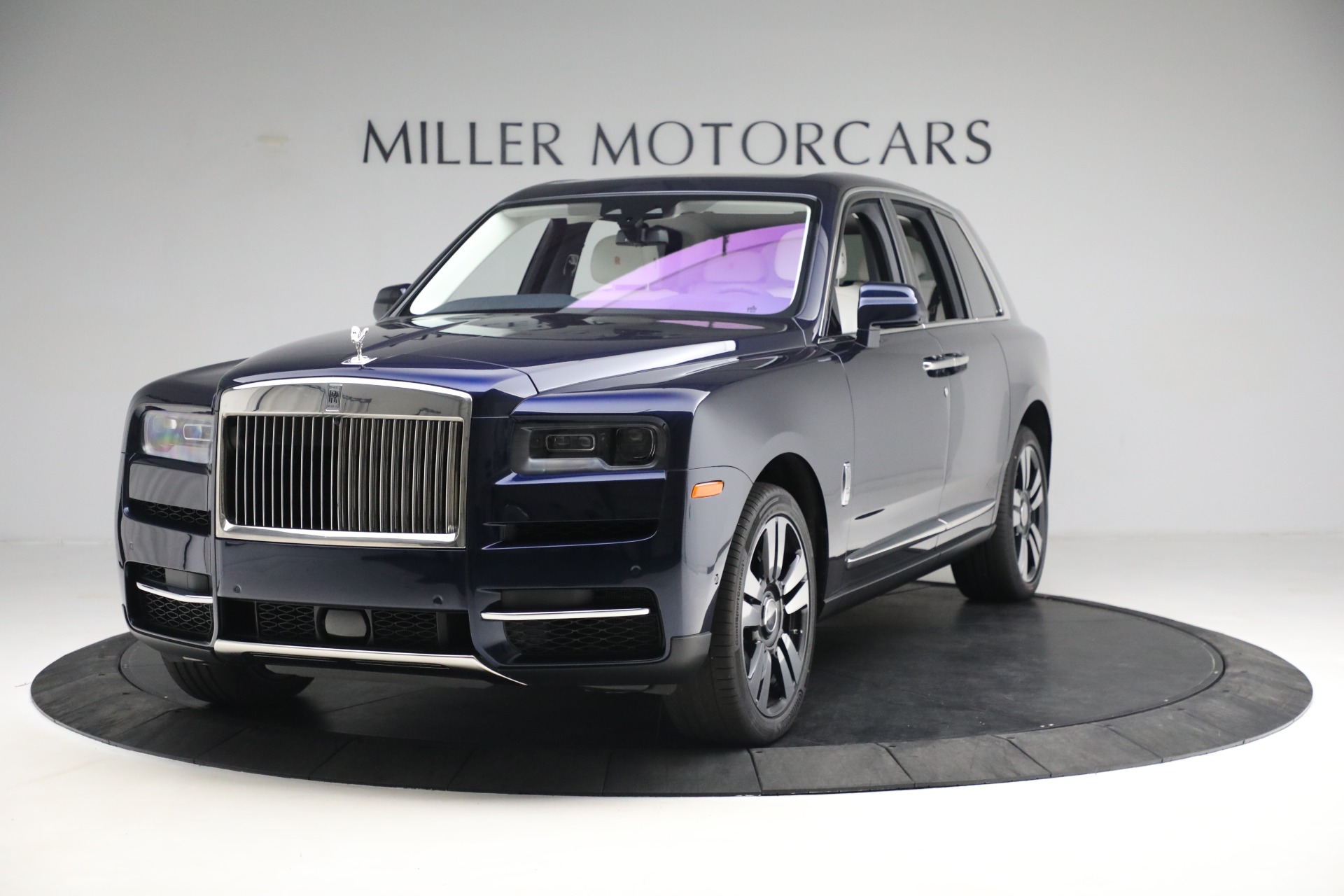 Are you searching for the latest and greatest in luxury transport? Look no further than the 2023 Rolls-Royce Cullinan. This highly coveted model has been making waves since its introduction in 2018, quickly becoming one of the most sought-after vehicles among collectors, enthusiasts, and just about anyone who appreciates a high level of quality, performance, and prestige. Find out more about this elegant classic car and why it's worth investing in.
The Luxurious Rolls-Royce Cullinan 2023
If you're searching for a vehicle that exudes luxury, prestige, and performance all in one package, then the 2023 Rolls-Royce Cullinan is worth considering. Whether you're buying it as a collector's item or simply want to experience what driving such an exquisite machine feels like, the 2021 Rolls-Royce Cullinan is definitely worth investing in.
Engine
The engine of the 2023 Rolls-Royce Cullinan is a 6.8-liter V12 capable of generating more than 563 horsepower and 627 lb-ft of engine torque. This powerful motor delivers excellent performance giving drivers an exhilarating ride with plenty of power for any situation. The engine displacement also comes with an 8-speed automatic transmission with paddles for those who want to take manual control.
Exterior Look
The exterior design of the 2023 Rolls-Royce Cullinan is nothing short of magnificent. Its classic lines, signature grille, best exterior colors, and expressive headlights give it an unmistakable presence that commands attention. Every exterior detail has been meticulously crafted to deliver a truly timeless look and feel. From the beautifully sculpted hood to the iconic Spirit of Ecstasy, the 2021 Rolls-Royce Cullinan exudes class and sophistication.
Inside of Cullinan
The interior of the 2023 Rolls-Royce Cullinan is just as impressive as its exterior. The cabin is spacious and luxurious, with premium materials which are designed to last a lifetime. Every inch is thoughtfully crafted with attention to detail, making the interior of this vehicle a truly remarkable experience. From leather upholstery and wood trim to advanced driver assistance systems, the 2023 Rolls-Royce Cullinan delivers an unrivaled level of comfort and convenience.
Safety and Technology
Safety and technology are two key features of the 2023 Rolls-Royce Cullinan that make it a top choice for luxury car consumers. The vehicle is equipped with an ADAS that includes adaptive cruise control, lane keep assist, blind spot monitoring, rear cross-traffic alert, and more. This system provides drivers with peace of mind and helps to make the driving experience as safe and stress-free as possible.
In addition, the 2023 Rolls-Royce Cullinan also comes with many advanced technology features, such as an intuitive infotainment system, wireless device charging, a rearview camera, and more. All of these safety features work to provide an unsurpassed level of convenience and connectivity.
Lane Keep Assist
Lane keeps assist is a driver assistance system designed for the 2023 Rolls-Royce Cullinan that helps to keep the car on its track and prevent drift. This assisting technology uses an array of sensors to detect lane markings and monitor the driver's actions, providing real-time feedback to adjust the car's direction when needed.
Adaptive Air Suspension
The 2023 Rolls-Royce Cullinan features an advanced Adaptive Air Suspension system to ensure a smooth ride for drivers and passengers. This system automatically adjusts the suspension settings to match the road conditions and driving style, allowing for a comfortable journey no matter what the terrain. The air suspension also helps to minimize body roll and improve handling, making it an ideal choice for the best performance from the vehicle.
Advanced Climate Control
The 2023 Rolls-Royce Cullinan is equipped with a state-of-the-art climate control system that offers a comfortable cabin environment regardless of the external environment. It features four-zone automatic climate control, providing individual temperature control for both front and rear passengers, as well as separate fan speed settings. The system also includes an advanced ionization feature that helps to purify the air inside the vehicle, ensuring a healthier environment for all occupants.
Infotainment and Connectivity
The 2023 Rolls-Royce Cullinan is packed with the latest infotainment and connectivity features, providing drivers with an unrivaled in-vehicle experience. The vehicle is equipped with an intuitive infotainment system that includes a large touchscreen display, full Bluetooth integration, and access to a range of media sources such as radio, streaming music, and more. It also comes with an advanced satellite navigation system that is designed to keep drivers on the right track no matter where their journey takes them.
Rolls Royce Cullinan Available In Inventory
The 2023 Rolls-Royce Cullinan model is available in four unique and classy color schemes that are designed to appeal to many tastes. The car exterior can be customized with a range of classic and modern hues, from sleek blacks to timeless beiges to bold blues. Each vehicle color offers a unique look, making it easy to find the perfect match for personal tastes. The interior of the Cullinan can also be personalized with a variety of premium materials and hues, including luxurious leather upholstery and beautiful wood trim. Whether you want an elegant, timeless look or something bold and modern, there is something to suit every taste in the 2023 Rolls-Royce Cullinan range including Rolls-Royce Cullinan base and Rolls-Royce Cullinan Black badge.
A Treat for Car Enthusiasts
Regardless of the color chosen, the 2023 Rolls-Royce Cullinan is sure to turn heads wherever it goes. From its classic yet modern exterior to its luxurious interior, this vehicle is one that will never go out of style. With its advanced safety and technology features, there's no doubt that the 2023 Rolls-Royce Cullinan is the most luxurious vehicle on demand today.
Book the Gracy-Looking SUV Today
On top of all this, the Cullinan offers an array of cutting-edge technology features, such as a large touchscreen infotainment system and satellite navigation. If you're looking for an unparalleled combination of style, performance, and luxury, then the 2023 Rolls-Royce Cullinan is the perfect vehicle for you. Contact Rolls Royce Motor Cars to book a test drive and experience this one-of-a-kind SUV firsthand.
LOCATION
Rolls-Royce Motor Cars Greenwich
279 West Putnam Avenue
Greenwich, CT 06830
HOURS
Monday - Friday:
9:00AM - 6:00PM
Saturday:
9:00AM - 4:00PM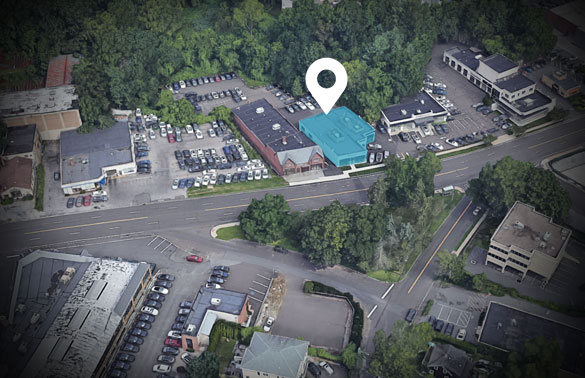 * Images, prices, and options shown, including vehicle color, trim, options, pricing and other specifications are subject to availability, incentive offerings, current pricing and credit worthiness.The advertised price does not include sales tax, dealer conveyance fee of $599, vehicle registration fees, other fees required by law, finance charges and any documentation charges.
We make every effort to ensure the accuracy of the information on this site, however errors do occur. Please verify all information with a sales associate by calling or e-mailing us.
If a person writes a check without sufficient funds in an associated account to cover it, the check will bounce, or be returned for insufficient funds. Each state has laws regulating how merchants may respond to bounced checks. In Connecticut, the merchant may file a civil suit and press criminal charges if the check writer does not reimburse him for a bounced check after the merchant has sent several notices regarding the matter.
Posted Notice Requirement
Merchants and other business owners who accept checks must post a notice where customers are likely to see it warning them of the potential consequences of writing bad checks. The notice must include the civil penalties that bad check writers may face, the appropriate Connecticut statute number and an advisory that the check writer may also face criminal penalties
Civil and Criminal Penalties
As of 2010, civil courts may require the check writer to reimburse the merchant for the value of the check plus pay up to $750 if he has no back account or $400 if the check is returned for insufficient funds. If the merchant chooses to press criminal charges, the bad check writer may face a fine of up to $1,000 and up to one year in jail. Writing a bad check is a felony charge if the check was for more than $1,000 and a misdemeanor if written for a lesser amount.
Required Written Notices
If a check bounces, the merchant must send the check writer a letter by certified mail at the check writer's last known address or place of business. Usually this letter is sent to the address on the writer's check. The letter must inform the writer that the check was returned ask him to reimburse the merchant for the amount of the check and inform him of the potential criminal or civil penalties if he fails to do so. If the check writers does not respond to the letter within 15 days of receipt, the merchant must send a second letter. This letter must inform the check writer that he has 30 days to reimburse the merchant before the merchant takes legal action against him. Both letters must be written in both English and Spanish.