Saved Vehicles

[

00

]
Welcome to My Garage, the modern way to utilize car inventory searches and make it easier for you to collect your vehicles of interest. Now you can personalize your vehicle search with cars that you have recently viewed and saved. If you sign up for our Alerts tool you will be notified by email when a price has been changed or the car has been sold. Our Auto Locator tool will also notify you when a vehicle you are searching for has been added to our inventory. We hope you enjoy using our My Garage tool.
Recently Viewed (0)
No viewed cars.
All-Electric Rolls-Royce Spectre Coming In 2023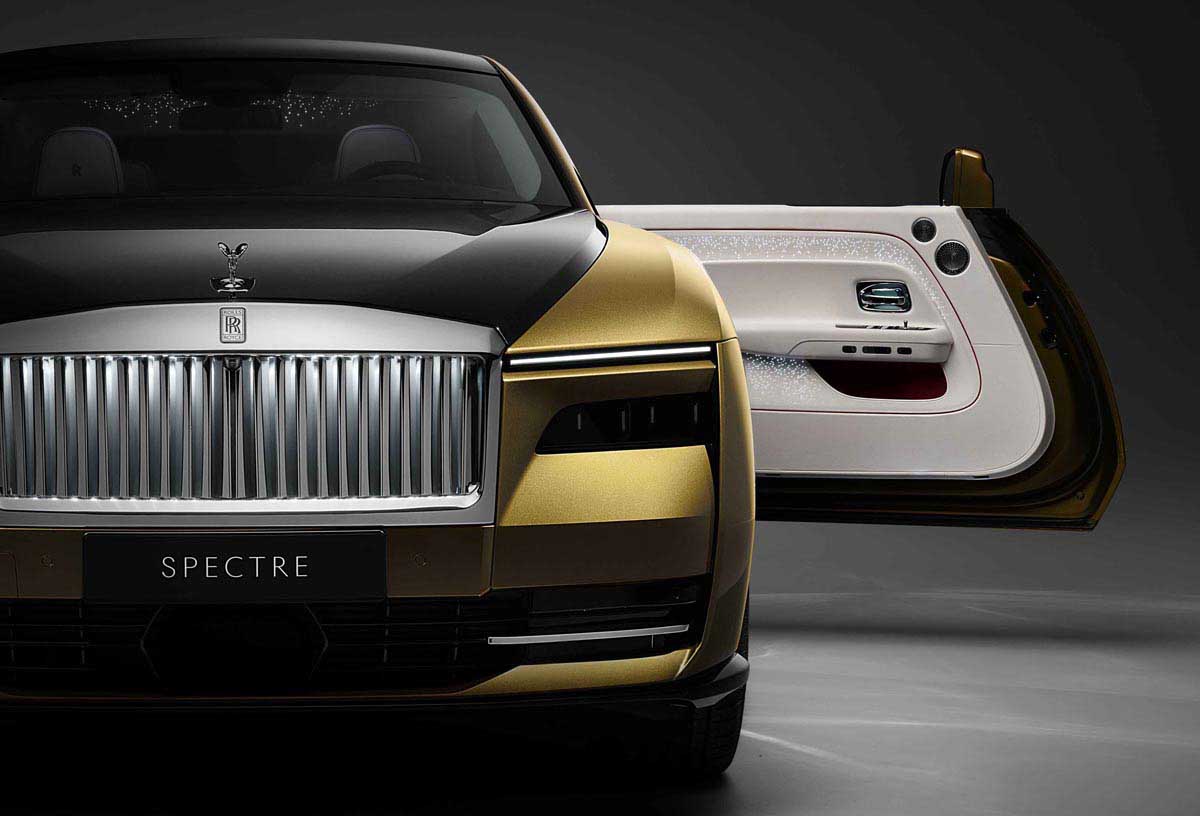 Rolls Royce stands for producing luxury tech cars, and Rolls Royce's legend of doing that in 2023 continues. In 2023, Rolls-Royce Motor Cars will introduce an all-electric car model called the "Spectre." It is a fully electric vehicle version of the Phantom Coupé. It has a reduced carbon footprint at the same time. It also has more spacious interiors and fits the increased demand for hybrid/electric vehicles. The first fully electric model will be the electric future of, ideally, Rolls Royce vehicles. Let's look at the car in detail.
Engine And Transmission
The engine and transmission are the most essential parts of any car, so let's take a closer look at them. The all-electric Rolls-Royce Spectre will have a 6.6 kWh battery and an electric motor that produces 563 hp and 664 lb-ft of torque. That means this car will reach from 0-60 mph in just 4.9sec!
The battery and electric motor can recharge within 5.9 hours when connected to a 240 V outlet. It will be connected via a fixed-ratio gearbox that supports the torque converter.
Advance Suspension
The Rolls Royce engineers have changed to the suspension of the upcoming model. The 2023 All-Electric Rolls-Royce Spectre will feature an innovative new suspension system that promises a smoother ride and improved handling. The suspension system consists of a series of sensors that constantly monitor road conditions and adjust the suspension accordingly.
The result is a car that can adapt to changing driving conditions, providing a more comfortable and enjoyable experience for passengers. In addition, the new suspension system will also enhance the fuel economy rate per mile by reducing drag on the road. The 2023 All-Electric Rolls-Royce Spectre is scheduled to launch in late 2022.
Drivetrain And Aerodynamics
The all-new Rolls-Royce Spectre will feature an electric drivetrain and will be a state-of-the-art aerodynamic motor car that will give a better Rolls-Royce experience. Here are the details:
The electric drivetrain will have four separate motors, one for each wheel. This will give the Spectre unparalleled levels of traction and control.
The motor at the front will be connected to the steering, giving the driver precise control over the car's direction.
The rear axle will be equipped with an electronic diff lock, ensuring that power is evenly distributed to all four wheels.
The car will also feature a unique aerodynamic system that uses a series of vents and ducts to channel air around the car's body. This will significantly reduce drag and improve fuel efficiency.
The Spectre will be able to span up to 300 miles on a single charge, making it ideal for long journeys.
The all-new Rolls-Royce Spectre is sure to turn heads when it hits the roads in 2023. With its cutting-edge drivetrain and aerodynamics, the Spectre is set to redefine what a luxury car can be.
Interior And Exterior Design
The 2023 All-Electric Rolls-Royce Spectre is a stately vehicle that oozes luxury and refinement. The exterior is sleek and modern, with a long hood and swept-back roofline. The grille is large and imposing, flanked by slim headlights with starlight doors. The rear end is equally stylish, with slim taillights and a chrome strip that runs the length of the trunk. The overall effect is one of sophistication and luxury.
The interior of the 2023 All-Electric Rolls-Royce Spectre is just as impressive as the exterior. The cabin is spacious and refined, with plenty of legroom for passengers in the front and back. The seats are upholstered in soft leather, and the dashboard is trimmed in wood. In addition, the car comes equipped with all the latest technology, including an infotainment system, Bluetooth connectivity, and automated parking.
Spirit Technology AI
The 2023 All-Electric Royce Spectre will feature Spirit Technology, a suite of advanced driver assistance systems that use artificial intelligence to enhance safety and performance. The system will be able to autonomously operate the vehicle in stop-and-go traffic, as well as on highways and in other challenging driving conditions.
In addition, Spirit Technology will provide a variety of driver information and safety features, such as real-time traffic updates, hazard alerts, and emergency assistance. With its combination of cutting-edge technology and luxury amenities, the 2023 All-Electric Royce Spectre is sure to be a world-class automobile.
Safety Features
Rolls Royce is an incredible motor car company that never compromises on safety. As a result, the 2023 All-Electric -Royce Spectre will feature several safety features designed to protect drivers and passengers. These include:
A state-of-the-art airbag system includes driver and passenger airbags, side impact airbags, and a knee airbag for the driver.
Another important thing is that the Spectre can detach its anti-roll bars. The car's anti-roll bars allow the wheels to move independently, which will prevent the rocking motion.
An energy-absorbing steering column is used to reduce the risk of severe injuries in a frontal collision.
A reinforced safety cell in the vehicle protects occupants from side-impact collisions.
A first-of-its-kind traction control system that helps drivers maintain control on slippery roads.
The 2023 All-Electric Royce Spectre is also equipped with a number of assistance systems that make driving safer and more accessible.
Rolls Royce Of Greenwich
Rolls-Royce has a great history of vehicles. Royce Spectre is a beautiful car that will redefine what a luxury car can be. With its sleek design and state-of-the-art features, the Spectre is sure to impress. It's also equipped with a number of safety features that will keep drivers and passengers safe on the road.
If you're looking for Rolls Royce or interested in a 2023 All-Electric Rolls Royce, be sure to visit Millers Motorcars in Greenwich, a reputed dealership that deals in new and used cars.
LOCATION
Rolls-Royce Motor Cars Greenwich
279 West Putnam Avenue
Greenwich, CT 06830
HOURS
Monday - Friday:
9:00AM - 6:00PM
Saturday:
9:00AM - 4:00PM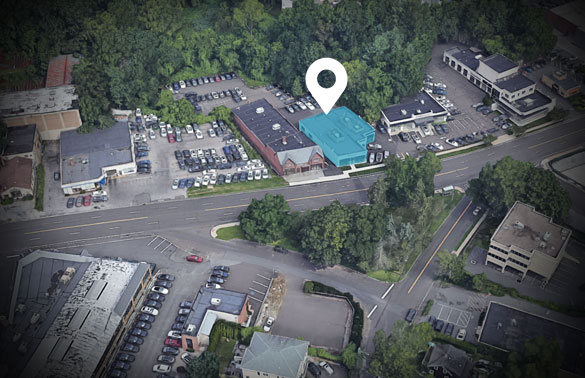 * Images, prices, and options shown, including vehicle color, trim, options, pricing and other specifications are subject to availability, incentive offerings, current pricing and credit worthiness.The advertised price does not include sales tax, dealer conveyance fee of $475, vehicle registration fees, other fees required by law, finance charges and any documentation charges.
We make every effort to ensure the accuracy of the information on this site, however errors do occur. Please verify all information with a sales associate by calling or e-mailing us.
If a person writes a check without sufficient funds in an associated account to cover it, the check will bounce, or be returned for insufficient funds. Each state has laws regulating how merchants may respond to bounced checks. In Connecticut, the merchant may file a civil suit and press criminal charges if the check writer does not reimburse him for a bounced check after the merchant has sent several notices regarding the matter.
Posted Notice Requirement
Merchants and other business owners who accept checks must post a notice where customers are likely to see it warning them of the potential consequences of writing bad checks. The notice must include the civil penalties that bad check writers may face, the appropriate Connecticut statute number and an advisory that the check writer may also face criminal penalties
Civil and Criminal Penalties
As of 2010, civil courts may require the check writer to reimburse the merchant for the value of the check plus pay up to $750 if he has no back account or $400 if the check is returned for insufficient funds. If the merchant chooses to press criminal charges, the bad check writer may face a fine of up to $1,000 and up to one year in jail. Writing a bad check is a felony charge if the check was for more than $1,000 and a misdemeanor if written for a lesser amount.
Required Written Notices
If a check bounces, the merchant must send the check writer a letter by certified mail at the check writer's last known address or place of business. Usually this letter is sent to the address on the writer's check. The letter must inform the writer that the check was returned ask him to reimburse the merchant for the amount of the check and inform him of the potential criminal or civil penalties if he fails to do so. If the check writers does not respond to the letter within 15 days of receipt, the merchant must send a second letter. This letter must inform the check writer that he has 30 days to reimburse the merchant before the merchant takes legal action against him. Both letters must be written in both English and Spanish.