Saved Vehicles

[

00

]
Welcome to My Garage, the modern way to utilize car inventory searches and make it easier for you to collect your vehicles of interest. Now you can personalize your vehicle search with cars that you have recently viewed and saved. If you sign up for our Alerts tool you will be notified by email when a price has been changed or the car has been sold. Our Auto Locator tool will also notify you when a vehicle you are searching for has been added to our inventory. We hope you enjoy using our My Garage tool.
Recently Viewed (0)
No viewed cars.
Current Models
Previous Models
Connecticut's Best Maintenance and Repairs for Rolls-Royce Cars

Connecticut has a reputation for offering top-notch Rolls-Royce car maintenance and repairs. The state provides a network of expert mechanics and specialized auto repair facilities committed to maintaining the luxury and performance of these high-end vehicles. The professionals in Connecticut are familiar with the finer points of Rolls-Royce workmanship, whether they are performing normal maintenance, complex repairs, or complex upgrades. Our dealership uses cutting-edge diagnostic equipment, OEM components, and a dedication to excellence to provide Rolls-Royce owners with unmatched care. Connecticut is a top choice for individuals looking for the best for their luxury vehicles since its automotive professionals take pride in upholding the high standards associated with Rolls-Royce.
Services Offered at Our Greenwich Dealership for Your Rolls-Royce
Our Greenwich shop provides full Rolls-Royce services, such as upkeep, repairs, and customizations, carried out by qualified mechanics with access to original components, guaranteeing the highest level of care for your luxurious car.
Diagnostic Services
Diagnostic services have a significant impact on vehicle performance and dependability, especially for luxury vehicles like Rolls-Royce.
Computerized diagnostics is a cutting-edge technique that connects the car to a computer system, making it easier to identify problems with engine performance, pollution, and other crucial systems. With the aid of this technology, problems can be identified and solved precisely and more quickly.
A crucial service is check engine light diagnosis, which involves knowledgeable experts decoding trouble codes to identify the type and severity of problems indicated by the check engine light. This quick diagnostic not only stops more damage but also guarantees the best possible car performance.
Complex electrical systems are found in Rolls-Royce cars. A thorough analysis makes sure that everything is operating perfectly, from the entertainment and lighting to the safety features. Any irregularities can be quickly fixed, maintaining the overall effectiveness and safety of the vehicle.
Major Repairs
Engine overhauls are labor-intensive processes carried out by qualified specialists to completely rebuild or replace a vehicle's engine, ensuring it runs as efficiently as possible by disassembling, examining, and refurbishing vital components, ultimately restoring power and performance.
Transmission repairs: Problems with the transmission might jeopardize driving safety and comfort. Rolls-Royce experts meticulously address these issues through repairs or replacements, ensuring smooth gear changes and top performance.
Suspension and Steering: A Rolls-Royce ride is always comfortable and controlled. Maintaining the premium car's renowned comfort and stability requires fixing or adjusting the suspension and steering systems.
Repairing the exhaust system is important for both performance and emissions. Repairs take care of problems like leaks or damage and guarantee that the vehicle complies with environmental regulations while preserving its distinctive engine sound.
Precision and care are used in these important repairs to protect your investment and the Rolls-Royce driving experience.
Customization and Upgrades
At our dealership, we offer a variety of customizations and upgrades. From enhancing the interior with leather upholstery to adding performance upgrades like exhaust systems and suspension kits, our team can help you customize your luxury car to suit your tastes and needs.
Bespoke Interior and Exterior Modifications: Skilled artisans can change the car's appearance by producing unique interior and exterior designs and materials. This guarantees a one-of-a-kind driving experience.
Performance additions: To increase the car's dynamic capabilities, performance additions can be made to the engine, suspension, or braking systems. These changes can give the car greater power or agility.
Entertainment System Upgrade: To keep up with changing technological standards, entertainment systems can be updated with the newest features, from cutting-edge infotainment and connectivity options to superior audio systems, improving overall driving convenience and enjoyment.
Restoration Services
The preservation of the history and beauty of Rolls-Royce is the focus of restoration services. A vintage Rolls-Royce restoration brings back the brilliance of past versions. Restoration of the bodywork and paint addresses aesthetics, and upholstery refurbishment makes sure that the interiors reflect the grandeur of the brand. These procedures give classic cars fresh life while maintaining their beauty and value.
Technician Expertise
Our dealership takes great pride in the skills of our technicians. To ensure they are capable of working on any Rolls-Royce model, our qualified Rolls-Royce technicians go through extensive training and certification processes. Their in-depth expertise and experience ensure that your luxury vehicles receive the best possible care and upkeep, maintaining both their performance and value.
Scheduled Maintenance Plans
The personalized maintenance schedules offered by scheduled maintenance plans give Rolls-Royce owners peace of mind. These programs are created to address the particular requirements of each vehicle, guaranteeing prompt and accurate maintenance, optimizing performance, dependability, and durability, and reducing unforeseen repairs and costs.
Experience with Rolls-Royce Models
We have a wide range of experience with Rolls-Royce automobiles. Our experts can easily service all Rolls-Royce models, from classic heritage vehicles to the most recent modern variations. To meet the distinctive needs of vintage and modern Rolls-Royce cars, we combine an in-depth knowledge of the brand's timeless workmanship with specialized knowledge.
Concierge Services
For your convenience, we offer concierge services. We provide shuttle service or loaner automobiles if you require transportation while your car is being fixed. Our pick-up and delivery services also guarantee a smooth journey, letting you concentrate on your schedule while we take care of your Rolls-Royce.
Customer Satisfaction Guarantee
We are steadfast in our dedication to customer satisfaction. Our excellent craftsmanship warranty ensures that you will receive only the best repairs and maintenance while using our services. In order to guarantee that your Rolls-Royce meets your requirements and consistently delivers an exceptional driving experience, we also carry out follow-up checks and offer continuing assistance.
Elevate Your Rolls-Royce Experience with Us
Experience the dedication of our dealership to making every step of your luxury auto experience better. Our expert technicians and craftsmen ensure that your Rolls-Royce stays at its peak of performance and elegance through rigorous maintenance and repairs, as well as customizing it to your specifications. Our concierge services, which are committed to excellence, offer convenience, and our customer satisfaction guarantee offers peace of mind. Trust in us to maintain the Rolls-Royce's magnificence and ageless beauty so it can continue to represent the height of automotive luxury. With us, you can truly appreciate the difference and take your Rolls-Royce ownership to the next level.
LOCATION
Rolls-Royce Motor Cars Greenwich
279 West Putnam Avenue
Greenwich, CT 06830
HOURS
Monday - Friday:
9:00AM - 6:00PM
Saturday:
9:00AM - 4:00PM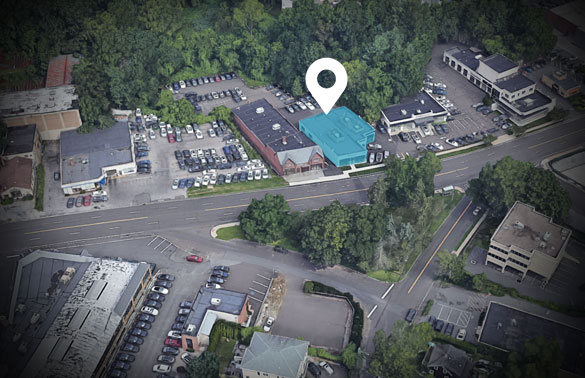 * Images, prices, and options shown, including vehicle color, trim, options, pricing and other specifications are subject to availability, incentive offerings, current pricing and credit worthiness.The advertised price does not include sales tax, dealer conveyance fee of $599, vehicle registration fees, other fees required by law, finance charges and any documentation charges.
We make every effort to ensure the accuracy of the information on this site, however errors do occur. Please verify all information with a sales associate by calling or e-mailing us.
If a person writes a check without sufficient funds in an associated account to cover it, the check will bounce, or be returned for insufficient funds. Each state has laws regulating how merchants may respond to bounced checks. In Connecticut, the merchant may file a civil suit and press criminal charges if the check writer does not reimburse him for a bounced check after the merchant has sent several notices regarding the matter.
Posted Notice Requirement
Merchants and other business owners who accept checks must post a notice where customers are likely to see it warning them of the potential consequences of writing bad checks. The notice must include the civil penalties that bad check writers may face, the appropriate Connecticut statute number and an advisory that the check writer may also face criminal penalties
Civil and Criminal Penalties
As of 2010, civil courts may require the check writer to reimburse the merchant for the value of the check plus pay up to $750 if he has no back account or $400 if the check is returned for insufficient funds. If the merchant chooses to press criminal charges, the bad check writer may face a fine of up to $1,000 and up to one year in jail. Writing a bad check is a felony charge if the check was for more than $1,000 and a misdemeanor if written for a lesser amount.
Required Written Notices
If a check bounces, the merchant must send the check writer a letter by certified mail at the check writer's last known address or place of business. Usually this letter is sent to the address on the writer's check. The letter must inform the writer that the check was returned ask him to reimburse the merchant for the amount of the check and inform him of the potential criminal or civil penalties if he fails to do so. If the check writers does not respond to the letter within 15 days of receipt, the merchant must send a second letter. This letter must inform the check writer that he has 30 days to reimburse the merchant before the merchant takes legal action against him. Both letters must be written in both English and Spanish.