Saved Vehicles

[

00

]
Welcome to My Garage, the modern way to utilize car inventory searches and make it easier for you to collect your vehicles of interest. Now you can personalize your vehicle search with cars that you have recently viewed and saved. If you sign up for our Alerts tool you will be notified by email when a price has been changed or the car has been sold. Our Auto Locator tool will also notify you when a vehicle you are searching for has been added to our inventory. We hope you enjoy using our My Garage tool.
Recently Viewed (0)
No viewed cars.
Current Models
Previous Models
Introducing the 2022 Rolls-Royce Cullinan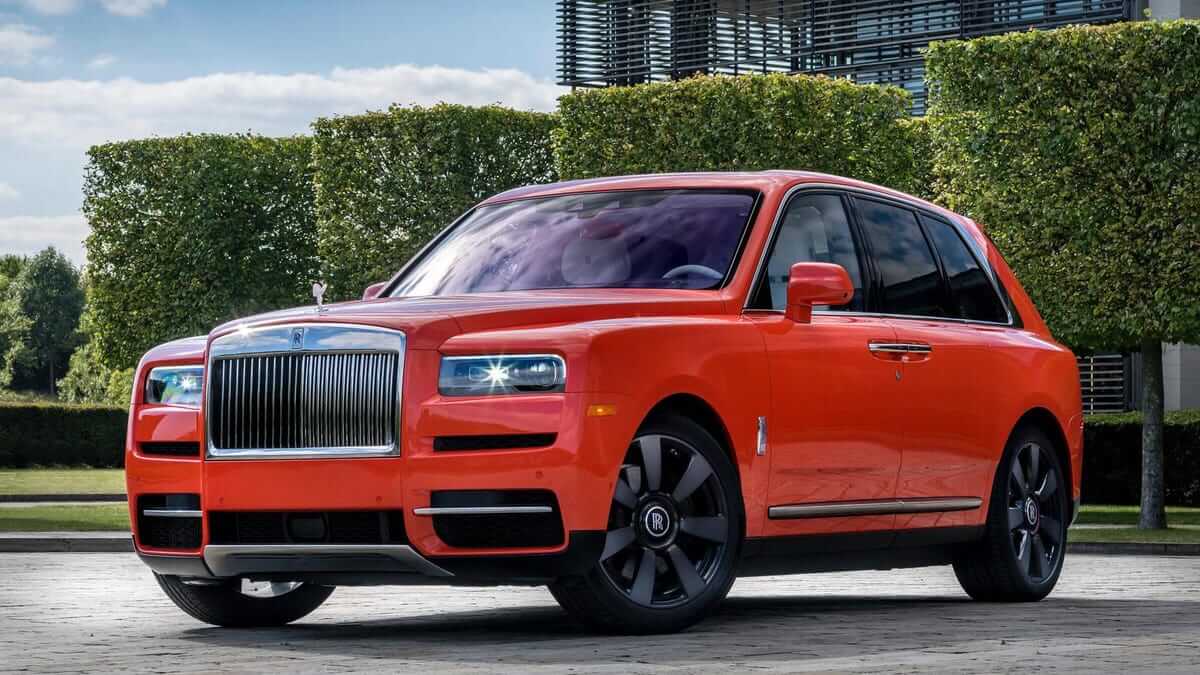 Rolls-Royce has just announced its newest model, the Cullinan. Named after the largest diamond ever found, this luxury SUV is sure to impress. It will be available in 2022, and there are already a lot of people excited about it. The Cullinan is set to have many upgrades over the previous models, including better performance and a more luxurious interior. Throughout this article, we will take a closer look at its model upgrades, performance specifications, as well as its luxurious interior.
Model Upgrades
There are many model upgrades that set this vehicle apart from previous models. The Cullinan is a full-sized SUV that will come in both short and long-wheelbase versions. It has a unique aluminum architecture that makes it much lighter than other Rolls-Royce models, yet still incredibly strong. It's unique aluminum space-frame construction is not only lighter, but also provides more torsional rigidity. This will result in a smoother ride, even on rough roads. The Cullinan will also have an all-wheel-drive and an intelligent four-wheel steering system. This system will make the Cullinan incredibly maneuverable for its size.
Performance
As for performance, the Cullinan is set to be one of the most powerful Rolls-Royce models ever. It will have a twin-turbo V12 engine that produces 600 horsepower and 850 foot-pounds of torque. This will allow the Cullinan to reach speeds of up to 155 mph. The engine is also incredibly efficient, with an estimated fuel economy of 21 mpg. For an SUV, that's extremely impressive.
Luxurious Interior
The Cullinan is also set to have a very luxurious interior. It will come with all of the features that you would expect from a Rolls-Royce, including hand-stitched leather seats, wood trim, and an abundance of luxury features. It also has options for a variety of different color combinations, so you can create the perfect interior for your needs. There is a massage function for the seats, as well as a heated steering wheel. You can also choose to have your Cullinan equipped with a rear theater that will seat up to three people. For a deeper look at this luxurious interior and a glimpse of what the engine sounds like, check out this youtube video on the 2022 Rolls Royce Cullinan! https://www.youtube.com/watch?v=G8_6p08DpCk
Exterior
The exterior is just as luxurious as the interior, with a sleek design that is sure to turn heads. The front grille is very distinct and the LED headlights are a work of art. You can also choose to have your Cullinan equipped with a panoramic sunroof, allowing you to enjoy the view from above.
Terrain
This vehicle utilizes an intelligent all-wheel-drive system that will help you traverse any terrain. Whether you're going off-road or just through the city, the Cullinan is up for the challenge. It also has a variety of driving modes to choose from, so you can always find the perfect setting for your needs. It handles beautifully on both paved roads and rough terrain, making it the perfect vehicle for any occasion.
Specifications
Basic Information
Max power 563 hp – (420 kW) @ 5,000 rpm

Fuel Consumption -1 5 ltr/100 km / 18.8 mpg

Engine – 6.75L V12

Drivetrain – All Wheel Drive

Fuel Type-Premium Unleaded

Maximum torque-627 Ft-Lbs (850 NM) @ 1600 RPM

Top Speed – 250 km/h (155 mph)

Transmission – 8-speed automatic
Weight and Dimensions
Length – 5,341 mm (210.3 in)

Width – 2,164 mm (85.2 in)Height1,835 mm (72.2 in)

Wheelbase – 3,295 mm (129.7 in)

Curb weight – 2,660 kg (5,864.3 lb)

Turning Circle – 13.23 mMPG

Driving – 18.8 mpg

Boot Volume – 600 ltr / 21 Cubic ft
Safety Features
The safety features include :
Roll Stability Control – This system will help to keep the vehicle stable on any surface.

Adaptive Cruise Control – This system will automatically adjust your speed to maintain a safe distance from the car in front of you.

Lane Departure Warning – This system will warn you if you begin to veer out of your lane.

Active Braking – This system will automatically apply the brakes if it detects an obstacle in your path.

Electronic Brake-force Distribution- This system will help to evenly distribute the braking force between the front and rear wheels.

Cornering Brake Control- This system will keep you in control when braking on a curve.

Vehicle Stability Management- This system will help to keep the vehicle stable while cornering or driving in slippery conditions.

Dynamic Stability Control- This system will help to keep the vehicle under control during acceleration and braking.

Hill Descent Control – This system will help you to safely descend a hill.

4-Camera parking monitor system with "helicopter view" – This system will help you park your Cullinan with ease.
Availability
It is set to be released in late 2021 or early 2022. You can customize your Cullinan to your own personal taste and needs. Whether you're looking for a luxurious daily driver or an off-road beast, the Cullinan is the perfect vehicle for you. There are various upgrades that include different features and amenities. You can also choose to have your Cullinan equipped with a variety of different packages. The choice is yours, and the possibilities are endless.
Summary
In conclusion, the Rolls-Royce Cullinan is an incredible SUV that offers luxury, power, and capability. It's sure to turn heads wherever it goes and its performance is second to none. If you're in the market for a new SUV, the Cullinan should definitely be at the top of your list. With the new model upgrades, this vehicle sets itself apart from its past models and is a huge step in the right direction.
If you would like to contact us about the availability of the Cullinan, check out our website at Miller Motorcars: Rolls Royce of Greenwich, or feel free to reach us at (866) 376-0987. We are also located at 279 West Putnam Avenue, Greenwich, CT 06830. Our team will be more than happy to help you with all of your Rolls-Royce needs. it is our number one priority to ensure that your experience with us is nothing short of perfection.
LOCATION
Rolls-Royce Motor Cars Greenwich
279 West Putnam Avenue
Greenwich, CT 06830
HOURS
Monday - Friday:
9:00AM - 6:00PM
Saturday:
9:00AM - 4:00PM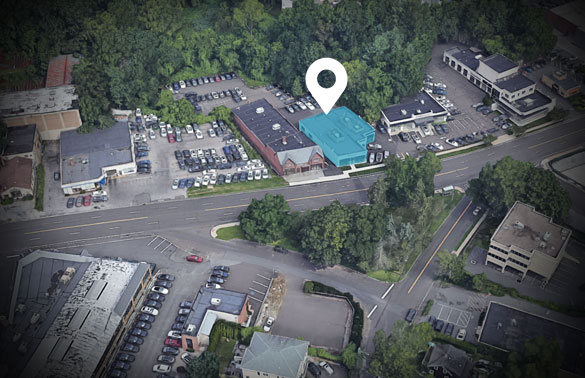 * Images, prices, and options shown, including vehicle color, trim, options, pricing and other specifications are subject to availability, incentive offerings, current pricing and credit worthiness.The advertised price does not include sales tax, dealer conveyance fee of $599, vehicle registration fees, other fees required by law, finance charges and any documentation charges.
We make every effort to ensure the accuracy of the information on this site, however errors do occur. Please verify all information with a sales associate by calling or e-mailing us.
If a person writes a check without sufficient funds in an associated account to cover it, the check will bounce, or be returned for insufficient funds. Each state has laws regulating how merchants may respond to bounced checks. In Connecticut, the merchant may file a civil suit and press criminal charges if the check writer does not reimburse him for a bounced check after the merchant has sent several notices regarding the matter.
Posted Notice Requirement
Merchants and other business owners who accept checks must post a notice where customers are likely to see it warning them of the potential consequences of writing bad checks. The notice must include the civil penalties that bad check writers may face, the appropriate Connecticut statute number and an advisory that the check writer may also face criminal penalties
Civil and Criminal Penalties
As of 2010, civil courts may require the check writer to reimburse the merchant for the value of the check plus pay up to $750 if he has no back account or $400 if the check is returned for insufficient funds. If the merchant chooses to press criminal charges, the bad check writer may face a fine of up to $1,000 and up to one year in jail. Writing a bad check is a felony charge if the check was for more than $1,000 and a misdemeanor if written for a lesser amount.
Required Written Notices
If a check bounces, the merchant must send the check writer a letter by certified mail at the check writer's last known address or place of business. Usually this letter is sent to the address on the writer's check. The letter must inform the writer that the check was returned ask him to reimburse the merchant for the amount of the check and inform him of the potential criminal or civil penalties if he fails to do so. If the check writers does not respond to the letter within 15 days of receipt, the merchant must send a second letter. This letter must inform the check writer that he has 30 days to reimburse the merchant before the merchant takes legal action against him. Both letters must be written in both English and Spanish.