Saved Vehicles

[

00

]
Welcome to My Garage, the modern way to utilize car inventory searches and make it easier for you to collect your vehicles of interest. Now you can personalize your vehicle search with cars that you have recently viewed and saved. If you sign up for our Alerts tool you will be notified by email when a price has been changed or the car has been sold. Our Auto Locator tool will also notify you when a vehicle you are searching for has been added to our inventory. We hope you enjoy using our My Garage tool.
Recently Viewed (0)
No viewed cars.
Low Mileage 2022 Rolls-Royce Black Badge For Sale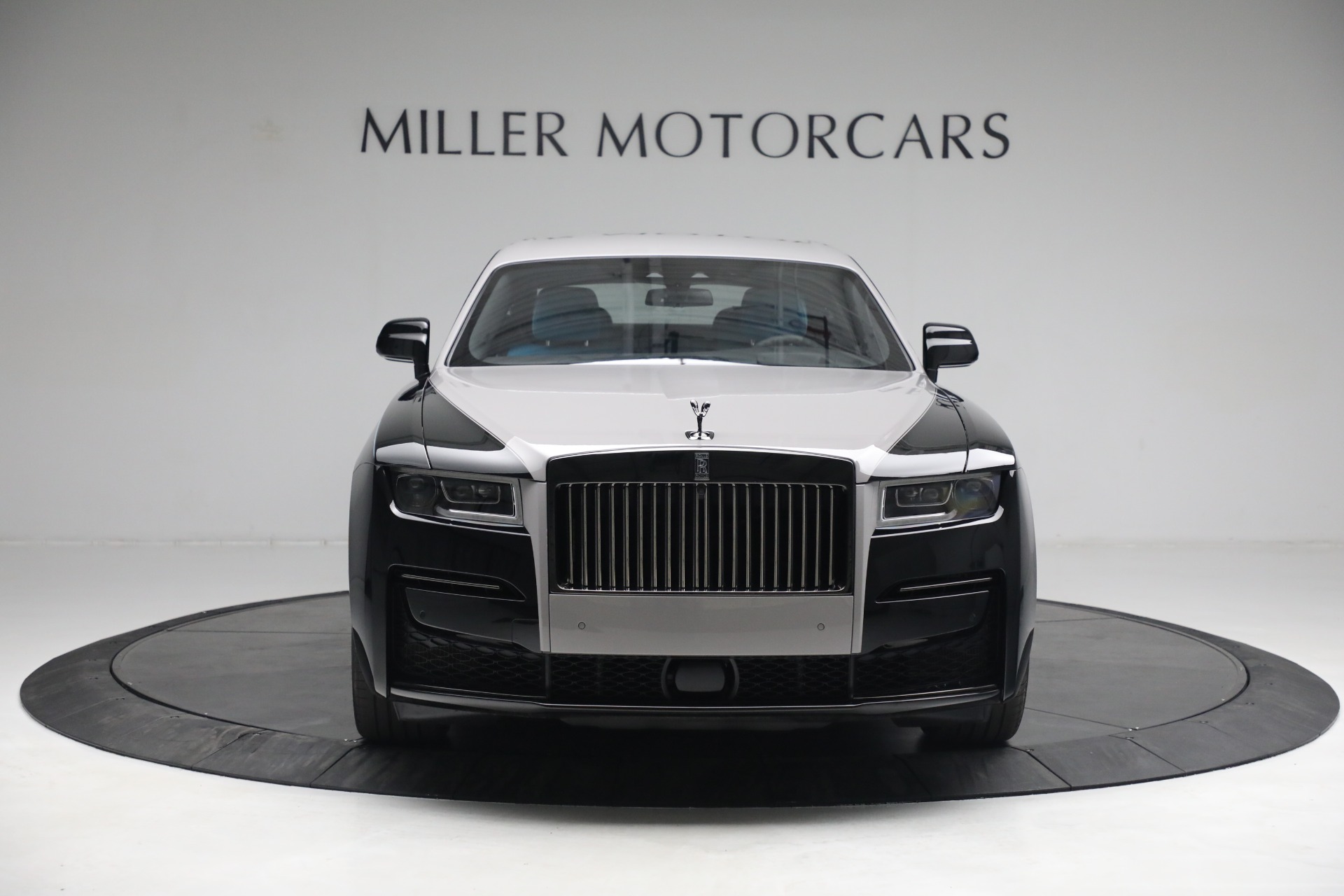 We've all dreamed of what it would be like to own a Rolls-Royce at some point in our lives. And nowadays, we can make that dream come true: here is your opportunity for an extremely low mileage, top-of-the-line 2022 Rolls-Royce Black Badge edition in our inventory. a superb choice for buyers looking for an excellent driving experience. With its stylish exterior design, advanced features, luxurious leather interior, and abundance of power under the hood – you will want to take advantage of this amazing deal! Read on below to learn more about this extraordinary car.
The Black Badge Of Rolls Royce
The eye-catching design and symbol of the infinity of the Rolls-Royce Black Badge is a sure indication of its power as an icon, inspiring adrenaline seekers to trust in its strength and capabilities. Boasting a 6.8-liter V12 engine and an impressive top speed of 155 mph, the Black Badge is qualified to handle any driving adventure with the assurance that it will pass the test. Altogether, it is a hallmark of domination in luxury automotive, warranting respect from fellow drivers and passersby.
Black Badge Ghost High-Performing Vehicle
Discover the superior performance and bold style of the Rolls Royce Black Badge Ghost. Despite its thrilling capabilities, say goodbye to petrol costs resulting in guilt, boasting fuel consumption at 17.9 mpg / 15.8 l/100km and low CO2 emissions of just 359 g/km. With this sophisticated package, experience an incomparable journey through the most exhilarating of environments.
Black Durable Beauty
The remarkable Rolls Royce Black Badge Ghost is a car that exudes luxury and opulence with its smooth silhouette, illuminated facades, and starlit ceiling display. Its superior performance can all be attributed to the alloy composite wheels wrapped with striking caliper coloring coupled with innovative gear ratios, all-wheel drive, and other dual-tip exterior features.
As if this wasn't enough, the car's interior has been designed and crafted with utmost care and attention. Technical fiber trims combined with steering wheel convenience features like steering wheel mounted controls, rear interior air conditioning, audio convenience features, and door pockets convenience features give a truly exquisite interior finish.
Black Badge Cullinan Dominating Drive
The all-new Black Badge Cullinan Rolls Royce is an impressive vehicle aiming to dominate the road. A powerful car offers superior, fine-tuned dynamic handling, ensuring comfort and safety during your travels. If you're conscious of emissions, the Black Badge also has excellent CO2 emission levels at 377-370 g/km and fuel consumption of around 17.0-17.3 mpg / 16.6-16.3 l/100km – making it an economical yet luxurious choice for any driver.
Bold Emblem Of Infinity And Comfort
The iconic Shooting Star roof with high-performance materials, including carbon tech fiber and safety specs like cruise control convenience features and dual front airbags with side and mirrors convenience features, ensure that every journey in this car is truly unforgettable.
The passenger and driver seat convenience features include a viewing Suite. It is a configurable seating area for two, allowing passengers to admire sweeping vistas as they drive by. Inside the car, three-dimensional carbon fiber and comfortable seats with voice control convenience features create an opulent atmosphere.
At the forefront of this design is the infinity symbol framed in darkened chrome details, which adds a touch of rebellion to the car's aesthetic. Not only does this emblem represent infinitely -rewarding driving, but it also symbolizes the unbreakable bond between driver and vehicle.
Black Badge Wraith Environmentally Friendly Car
The power and prestige of a Rolls Royce Black Badge Wraith come with an impressive promise: low emissions. According to the WLTP (combined) test, this model produces CO2 emissions in the range of 370-365 g/km – an extraordinary output for such a sophisticated automobile. Furthermore, the Wraith Black Badge emphasizes efficiency without compromising its status as a luxury car, delivering both style and environmental impact. With this remarkable combination of elegance and sustainability, the Rolls Royce makes a bold statement about performance.
Fuel Efficiency
This iconic vehicle offers an impressive fuel economy of 17.2 to 17.4 miles per gallon or 16.4 to 16.2 liters per 100 kilometers when on the road. Its cutting-edge technology allows you to reach your desired destinations while consuming less fuel easily.
Intensified Look With The Optimum Sturdiness
Perfectly blending sophistication and power, the Black Badge Wraith Exterior instantly commands attention with its sleek silhouette and exclusive design features. Its unique color combinations, carbon fiber composite wheels, door convenience features, darkened chrome accents, and storage convenience features make it a paragon of luxurious craftsmanship that speaks to your distinguished taste.
Black Badge Dawn Lush Driving Experience
Black Badge Dawn packs a powerful punch! From its unstoppable power to its superb rear stabilizer bar suspension and dashing Carbon Fiber Composite wheels and footwell lights convenience features, it promises to upgrade your driving experience and take you wherever you want. And what's more? You can top it all off with an optional sports exhaust that endows you with royalty-like status as you cruise down the street with safe panic alarm convenience features.
Unleash Inner Aesthetics
Ignite your imagination and set yourself free. In the Black Badge Dawn, every journey is yours to craft. Open up with a convertible roof that takes seconds, or go for an Aero Cowling tonneau cover if you're in the mood for two-seater athleticism. Every ride will be unparalleled luxury with driver and passenger seat convenience features.
Rear convenience features like spacious cargo, center console, and acoustic insulation promise a refined experience no matter which way the road turns.
Fiery Bold Color Addition In Sophistication
Bravely embracing the wild spirit of Hawaii, The Black Badge dawns! This drophead coupé erupts fiery with its striking red finish and accentuating Koi Red details. Wrapped in Selby Grey leather like a loyal companion, it's sure to light up every street you drive down.
Discover The Black Beauty Lineup Of Rolls Royce
The Black Badge is the pinnacle of Rolls-Royce's performance. Its uncompromising design, powerful drive, and cutting-edge technology make it the perfect choice for discerning drivers who demand the best. With its environmentally friendly credentials and luxurious driving experience, the Black Badge models truly have it all. Visit our website today to view our full range of Rolls-Royce Black Badge cars for sale.
LOCATION
Rolls-Royce Motor Cars Greenwich
279 West Putnam Avenue
Greenwich, CT 06830
HOURS
Monday - Friday:
9:00AM - 6:00PM
Saturday:
9:00AM - 4:00PM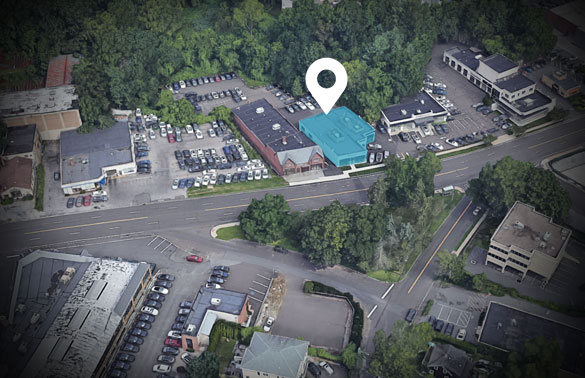 * Images, prices, and options shown, including vehicle color, trim, options, pricing and other specifications are subject to availability, incentive offerings, current pricing and credit worthiness.The advertised price does not include sales tax, dealer conveyance fee of $475, vehicle registration fees, other fees required by law, finance charges and any documentation charges.
We make every effort to ensure the accuracy of the information on this site, however errors do occur. Please verify all information with a sales associate by calling or e-mailing us.
If a person writes a check without sufficient funds in an associated account to cover it, the check will bounce, or be returned for insufficient funds. Each state has laws regulating how merchants may respond to bounced checks. In Connecticut, the merchant may file a civil suit and press criminal charges if the check writer does not reimburse him for a bounced check after the merchant has sent several notices regarding the matter.
Posted Notice Requirement
Merchants and other business owners who accept checks must post a notice where customers are likely to see it warning them of the potential consequences of writing bad checks. The notice must include the civil penalties that bad check writers may face, the appropriate Connecticut statute number and an advisory that the check writer may also face criminal penalties
Civil and Criminal Penalties
As of 2010, civil courts may require the check writer to reimburse the merchant for the value of the check plus pay up to $750 if he has no back account or $400 if the check is returned for insufficient funds. If the merchant chooses to press criminal charges, the bad check writer may face a fine of up to $1,000 and up to one year in jail. Writing a bad check is a felony charge if the check was for more than $1,000 and a misdemeanor if written for a lesser amount.
Required Written Notices
If a check bounces, the merchant must send the check writer a letter by certified mail at the check writer's last known address or place of business. Usually this letter is sent to the address on the writer's check. The letter must inform the writer that the check was returned ask him to reimburse the merchant for the amount of the check and inform him of the potential criminal or civil penalties if he fails to do so. If the check writers does not respond to the letter within 15 days of receipt, the merchant must send a second letter. This letter must inform the check writer that he has 30 days to reimburse the merchant before the merchant takes legal action against him. Both letters must be written in both English and Spanish.