Saved Vehicles

[

00

]
Welcome to My Garage, the modern way to utilize car inventory searches and make it easier for you to collect your vehicles of interest. Now you can personalize your vehicle search with cars that you have recently viewed and saved. If you sign up for our Alerts tool you will be notified by email when a price has been changed or the car has been sold. Our Auto Locator tool will also notify you when a vehicle you are searching for has been added to our inventory. We hope you enjoy using our My Garage tool.
Recently Viewed (0)
No viewed cars.
Current Models
Previous Models
Reasons To Buy The Rolls-Royce Phantom Series II

When most people think of a Rolls-Royce, they think of the classic Phantom. The Series II is the latest and greatest version of this luxury car, and there are many reasons to buy one. For starters, it's incredibly luxurious. The interior is decked with all sorts of high-end features, from wood trim to leather upholstery. It also has a ton of power under the hood, making it perfect for drivers who want to make a statement when they hit the road.
If you're looking for a fantastic luxury car that will turn heads wherever you go, the Rolls-Royce Phantom Series II is definitely worth considering!
The History Of The Rolls-Royce Phantom
The Rolls-Royce Phantom is a British luxury car that was first introduced in 1925. The original Phantom was powered by a 6.7-liter inline-six engine and featured massive coach doors that made it difficult for passengers to enter and exit the vehicle.
In 1929, the Phantom II was introduced, featuring an updated chassis and a more powerful 7.7-liter engine. The Phantom II proved to be immensely popular, with over 1,700 units being sold between 1929 and 1936. In 1939, the final iteration of the Phantom series was introduced, known as the Phantom III.
The Phantom III featured an even more powerful 8-liter V12 engine and was the first Rolls-Royce iconic motor car to be equipped with four-wheel brakes. The Phantom III remained in production until 1947 when Silver Dawn came in.
Why Buy This Car?
The all-new Rolls-Royce Phantom Series II is a remarkable car, and many features make it distinct from other luxury cars on the market. Other luxury sedans will never compete in the Rolls Royce's league. People have Implored rolls Royce since the '90s. Here are just a few of the most notable features:
Interior
The interior of the Phantom Series II is even more luxurious than before, with a high-quality polished stainless steel steering wheel and other materials used throughout and an overall feeling of sophistication and refinement. The seats are incredibly comfortable, and the ride is smooth and quiet.
Exterior
The exterior of the Phantom Series II is both stylish and imposing. The car is available in various colors, and the rear wheels option adds to its overall look. The car also has LED headlights, taillights, and daytime running lights which give it a modern appearance. Laser-cut bezel starlight headliner gives the car an added touch of elegance.
Technology
The Phantom Series II is packed with cutting-edge technology, from its infotainment system to its advanced safety features. The car also has a WiFi hotspot, a head-up display, wireless charging, a car's location sensor, and night vision. "Whispers" private-members app gives owners exclusive access to a variety of services, including concierge service and 24/hour roadside assistance.
Infotainment System
The system includes a high-definition touch screen display, satellite navigation, Bluetooth connectivity, and a surround-sound audio system. The infotainment system is easy to use, and it's sure to keep you entertained on long drives.
Advanced Safety Features
It includes blind spot monitoring, lane departure warning, and adaptive cruise control and is equipped with airbags throughout the cabin. Car safety rules are followed by models of Rolls-Royce as your safety is extremely necessary.
Performance
Under the hood, the Phantom Series II has a 6.75-liter V12 engine that produces 563 horsepower. This allows the car to accelerate from 0 to 60 mph in just over five seconds. The new phantom also has a top speed of 155 mph and eight-speed automatic transmission It also delivers an impressive fuel economy for a car its size. Fuel economy ranges from 12 to 18 mpg in the city and 20 to 28 mpg on the highway.
Customization Options
Rolls Royce designers left room for customization. There are a variety of different interior and exterior color options, as well as different wheel designs. You can also choose from various wood trim and upholstery options.
Though the model is hard to be described in words because of its prestigious and luxurious look but these are some of the reasons to buy this series of Rolls- Royce.
Rolls Royce Motor Cars Variety
The Rolls-Royce Phantom Series II is available in a variety of different models, each with its own unique features. The most popular model is the Phantom Coupe, which offers two seats and a sleek design. The Phantom Drophead Coupé is another popular choice, offering four seats and an open-air experience.
Where Can You Buy Rolls-Royce Phantom Series Ii
The Rolls-Royce Phantom Series II is available at a variety of different dealerships across the country. But there arises a problem of which dealer to trust. So keep in mind a few considerations before selecting the dealer:
The dealer should be authorized by Rolls-Royce.
The dealer should have a good reputation.
The dealer should offer competitive pricing.
The dealer should have a wide selection of models to choose from.
One of the best dealers you can find in Greenwich is Miller MotorCars, dealing with care and prestige. After reaching out to Miller motors, you won't be able to go without buying the car. We have a wide variety with extraordinary benefits. Let's take a look at the benefits provided by the dealer.
An Exceptional Selection
At Miller Motorcars, you'll find an extensive selection of new and pre-owned Rolls-Royces, including the Phantom Series II. Whether you're looking for a new car or a classic model, we're sure to have the perfect Rolls-Royce.
Expert Sales Staff
Our team of experienced sales consultants is passionate about Rolls-Royces and is knowledgeable about every aspect of the car buying process. They will work with you to find the perfect car based on your individual needs and preferences.
Outstanding Customer Service
From the moment you step into our showroom, you'll be treated like family. Our goal is to make your car buying experience as enjoyable and hassle-free as possible.
Buying Made Easier
If you're looking for a Rolls-Royce Phantom Series II, Greenwich is the perfect place to find one. Miller MotorCars has been an authorized Rolls-Royce dealership since 1998. Get a modernized and updated feel with Rolls Royce, the name of luxury and comfort. Contact us today to schedule a test drive. We look forward to meeting you!
LOCATION
Rolls-Royce Motor Cars Greenwich
279 West Putnam Avenue
Greenwich, CT 06830
HOURS
Monday - Friday:
9:00AM - 6:00PM
Saturday:
9:00AM - 4:00PM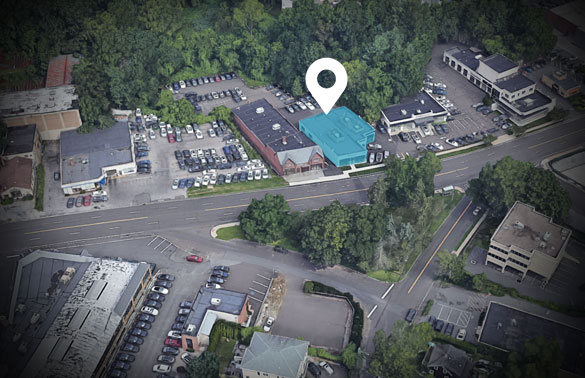 * Images, prices, and options shown, including vehicle color, trim, options, pricing and other specifications are subject to availability, incentive offerings, current pricing and credit worthiness.The advertised price does not include sales tax, dealer conveyance fee of $599, vehicle registration fees, other fees required by law, finance charges and any documentation charges.
We make every effort to ensure the accuracy of the information on this site, however errors do occur. Please verify all information with a sales associate by calling or e-mailing us.
If a person writes a check without sufficient funds in an associated account to cover it, the check will bounce, or be returned for insufficient funds. Each state has laws regulating how merchants may respond to bounced checks. In Connecticut, the merchant may file a civil suit and press criminal charges if the check writer does not reimburse him for a bounced check after the merchant has sent several notices regarding the matter.
Posted Notice Requirement
Merchants and other business owners who accept checks must post a notice where customers are likely to see it warning them of the potential consequences of writing bad checks. The notice must include the civil penalties that bad check writers may face, the appropriate Connecticut statute number and an advisory that the check writer may also face criminal penalties
Civil and Criminal Penalties
As of 2010, civil courts may require the check writer to reimburse the merchant for the value of the check plus pay up to $750 if he has no back account or $400 if the check is returned for insufficient funds. If the merchant chooses to press criminal charges, the bad check writer may face a fine of up to $1,000 and up to one year in jail. Writing a bad check is a felony charge if the check was for more than $1,000 and a misdemeanor if written for a lesser amount.
Required Written Notices
If a check bounces, the merchant must send the check writer a letter by certified mail at the check writer's last known address or place of business. Usually this letter is sent to the address on the writer's check. The letter must inform the writer that the check was returned ask him to reimburse the merchant for the amount of the check and inform him of the potential criminal or civil penalties if he fails to do so. If the check writers does not respond to the letter within 15 days of receipt, the merchant must send a second letter. This letter must inform the check writer that he has 30 days to reimburse the merchant before the merchant takes legal action against him. Both letters must be written in both English and Spanish.