Saved Vehicles

[

00

]
Welcome to My Garage, the modern way to utilize car inventory searches and make it easier for you to collect your vehicles of interest. Now you can personalize your vehicle search with cars that you have recently viewed and saved. If you sign up for our Alerts tool you will be notified by email when a price has been changed or the car has been sold. Our Auto Locator tool will also notify you when a vehicle you are searching for has been added to our inventory. We hope you enjoy using our My Garage tool.
Recently Viewed (0)
No viewed cars.
Current Models
Previous Models
Rolls-Royce Cullinan for Sale in Greenwich
If you're in the market for a high-end car, Rolls-Royce has a Cullinan SUV for sale in Greenwich that is sure to impress. This luxury vehicle is perfect for anyone who wants power and performance while still enjoying all the amenities of an SUV. A car that makes you take this fantastic beauty for a test drive. You won't be disappointed!
Engine Performance
The 2020 Rolls-Royce Cullinan is one of the most advanced and powerful engines today. With its 6.75L twin-turbocharged V12 engine, this vehicle boasts a top speed of 155 mph and an impressive 0-60 time of just 4 seconds flat. It also features active damping and other high-tech features that help optimize engine performance and fuel efficiency. Therefore this makes it one of the best vehicles for long road trips or daily commuting. So whether you want raw power and acceleration or superior handling and stability, Rolls-Royce Cullinan has you covered. So if you're looking for a reliable and luxurious ride that can perform, look no further than the Rolls-Royce Cullinan Engine.
Suspension And Transmission
The Rolls-Royce Cullinan SUV also has a state-of-the-art suspension system, providing a smooth and comfortable ride for all passengers. In addition, you won't have to worry about rough roads or bumpy rides with air suspension and electronic shock absorption.
Additionally, the Cullinan features a smooth and responsive 8-speed automatic transmission, allowing optimal performance and fuel efficiency.
All- Wheel Drive
Not only is the Rolls-Royce Cullinan SUV equipped with a powerful engine and rear stabilizer bar suspension, but it also offers all-wheel drive capability. This allows for greater control and stability in any driving conditions, making this luxury vehicle even more versatile and reliable for any road trip or adventure.
Interior Features
The Royal-Royce is a luxury car with luxury interior features. Some of them are
Passenger Seat Power Adjustments
All passengers can enjoy ultimate comfort with Cullinan's power seat adjustments. With just the push of a button, each passenger can customize their seating position for maximum relaxation and enjoyment during the ride. The car is also equipped with Driver Seat Convenience Features such as memory settings to save your preferred seating position and a heads-up display for more straightforward navigation.
Rear seats' convenience features are folding trays, cup holders, and even a refrigerator to store refreshments. These amenities make the Cullinan not only stylish and luxurious but also practical for everyday use or long road trips.
Steering Wheel Convenience Features
In addition to passenger comfort, Cullinan's steering wheel is also equipped with audio and cruise control convenience features for an effortless driving experience. The Cullinan also offers voice control convenience features for added convenience and ease of use while driving. Speak your commands and let the Cullinan handle the rest.
Passenger Seat Convenience Features
The passenger seats also feature convenient features such as heating and cooling options, massage settings, and even a built-in entertainment system for ultimate relaxation during the ride. In addition, the Cullinan also offers Dual illuminating convenience features, which contain vanity mirrors for added convenience and luxury during your rides.
Door Pockets Convenience Features
The doors of the Rolls-Royce Cullinan also feature pockets with charging ports for easy access to charge your electronic devices while on the go.
Accessory Power Convenience Features
For added convenience, the Cullinan also offers additional power outlets for easy use of electronic devices on the go. So, whether charging your phone or using a laptop, Cullinan has you covered.
With all of these impressive features, the Rolls-Royce Cullinan SUV in Greenwich is the perfect luxury vehicle for anyone who wants power, performance,
Exterior Features
With a wide range of interior features, it also offers some rear exterior features. Some of the luxury exterior features it provides are:
Rear Protector Exterior Features
The Cullinan also features a rear protector to guard against scratches and damage while loading or unloading items from the trunk. All in all, this SUV has everything you could want in a luxury vehicle. Take it for a test drive and see for yourself. The Cullinan also offers rear convenience features such as a power liftgate and a hands-free trunk opener for added ease and convenience. In addition, the back exterior features a rearview camera for added safety while reversing and a power sunshade for added privacy and comfort in the backseat.
Trunk And Chrome Accents Exterior Features
The Cullinan also features chrome accents for a sophisticated and elegant look. The Cullinan also features dual-tip exterior features for a sleek and stylish look and optimal engine performance. As an added touch of luxury, the Cullinan also offers a panoramic roof for a breathtaking view during your rides.
For added convenience, the Cullinan also offers trunk release convenience features which contain a button on the key fob for easy access to the trunk.
Go Royal With Millars MotorCars
Royal Royce is a great luxury vehicle that comes with plenty of features. If you're in the market looking for Royal-Royce, then royal-Royce Cullinan is the perfect vehicle for you. Visit us at Millars Motorcars today to check the Royal-Royce with features like steering wheel mounted controls and footwell lights at our dealership.
LOCATION
Rolls-Royce Motor Cars Greenwich
279 West Putnam Avenue
Greenwich, CT 06830
HOURS
Monday - Friday:
9:00AM - 6:00PM
Saturday:
9:00AM - 4:00PM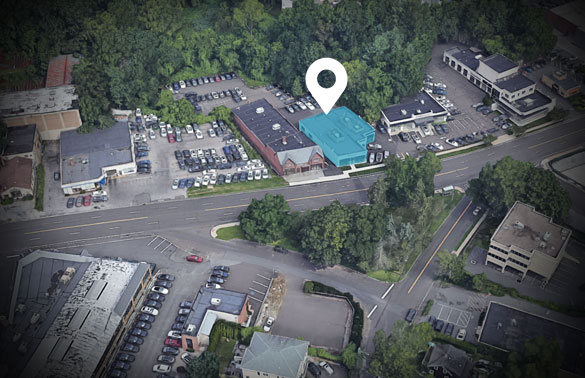 * Images, prices, and options shown, including vehicle color, trim, options, pricing and other specifications are subject to availability, incentive offerings, current pricing and credit worthiness.The advertised price does not include sales tax, dealer conveyance fee of $599, vehicle registration fees, other fees required by law, finance charges and any documentation charges.
We make every effort to ensure the accuracy of the information on this site, however errors do occur. Please verify all information with a sales associate by calling or e-mailing us.
If a person writes a check without sufficient funds in an associated account to cover it, the check will bounce, or be returned for insufficient funds. Each state has laws regulating how merchants may respond to bounced checks. In Connecticut, the merchant may file a civil suit and press criminal charges if the check writer does not reimburse him for a bounced check after the merchant has sent several notices regarding the matter.
Posted Notice Requirement
Merchants and other business owners who accept checks must post a notice where customers are likely to see it warning them of the potential consequences of writing bad checks. The notice must include the civil penalties that bad check writers may face, the appropriate Connecticut statute number and an advisory that the check writer may also face criminal penalties
Civil and Criminal Penalties
As of 2010, civil courts may require the check writer to reimburse the merchant for the value of the check plus pay up to $750 if he has no back account or $400 if the check is returned for insufficient funds. If the merchant chooses to press criminal charges, the bad check writer may face a fine of up to $1,000 and up to one year in jail. Writing a bad check is a felony charge if the check was for more than $1,000 and a misdemeanor if written for a lesser amount.
Required Written Notices
If a check bounces, the merchant must send the check writer a letter by certified mail at the check writer's last known address or place of business. Usually this letter is sent to the address on the writer's check. The letter must inform the writer that the check was returned ask him to reimburse the merchant for the amount of the check and inform him of the potential criminal or civil penalties if he fails to do so. If the check writers does not respond to the letter within 15 days of receipt, the merchant must send a second letter. This letter must inform the check writer that he has 30 days to reimburse the merchant before the merchant takes legal action against him. Both letters must be written in both English and Spanish.