Saved Vehicles

[

00

]
Welcome to My Garage, the modern way to utilize car inventory searches and make it easier for you to collect your vehicles of interest. Now you can personalize your vehicle search with cars that you have recently viewed and saved. If you sign up for our Alerts tool you will be notified by email when a price has been changed or the car has been sold. Our Auto Locator tool will also notify you when a vehicle you are searching for has been added to our inventory. We hope you enjoy using our My Garage tool.
Recently Viewed (0)
No viewed cars.
Rolls-Royce Luxury Interior Features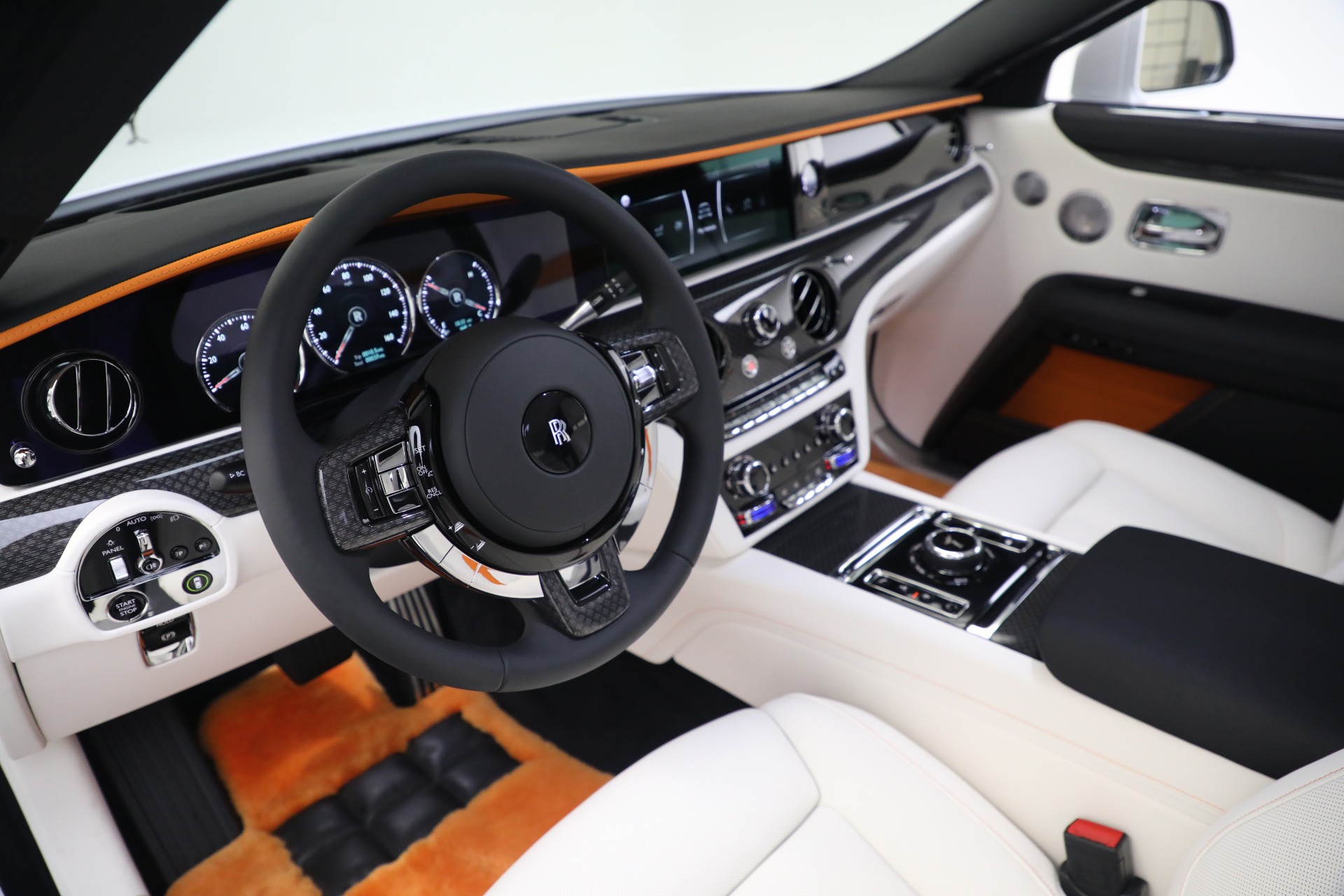 Rolls-Royce has been producing some of the most pleasing vehicles in the world for decades, and their latest models continue that legacy of style, innovation, and quality. Rolls-Royce is known for its luxurious and driver-friendly features. The company's current models are no exception, with a variety of interior features that are sure to please.
Rolls Royce of Greenwich offers vehicles with several seating options and plenty of legroom and headroom. The car's climate control system also ensures a comfortable ride even on the hottest days.
So if you're looking for a luxury car that feels like home, check out Rolls-Royce's latest models!
Rolls-Royce's Latest Models
Rolls-Royce's latest models come with various luxurious interior features. The company's current lineup includes several seating options that provide plenty of legroom and headroom and an advanced climate control system to maintain a comfortable environment even on the hottest days. For example, the Rolls-Royce Phantom and Rolls-Royce Cullinan motorcar models have comfortable seating and state-of-the-art climate control features that keep you relaxed, even on the hottest days.
So if you're looking for a magic carpet ride with a first-class driving experience, check out Rolls-Royce's latest models!
Climate Control System
The car's climate control system is designed to provide a comfortable ride with the coolest features, even in the most extreme temperatures. It uses advanced technology to monitor the external environment and adjust the interior temperature accordingly. As a result, it ensures a pleasant atmosphere that is not too hot or cold, no matter the conditions.
The climate control system in Rolls-Royce's Dawn, Wraith, Ghost, Phantom, and Cullinan models is one of the most advanced on the market. Using a combination of advanced sensors, the cars can adjust their interior temperature accordingly to provide maximum comfort for drivers. The system uses an array of temperature and ambient pressure sensors to monitor and adjust the climate in the cabin.
Whether you're driving on a hot summer day or out in winter weather, the climate control system ensures a pleasant and comfortable ride every time.
Cargo Space
Another feature that makes Rolls-Royce's latest models a top choice for luxury car shoppers is the generous amount of cargo space offered by these vehicles. Whether you're captaining to the grocery store or need to transport large items, these cars have plenty of room to accommodate your needs. With fold-down seats and folding trunks, you can quickly adapt the vehicle to suit your needs.
The Ghost and Phantom models provide more than 25 cubic feet of storage, while the Dawn offers just over 10 cubic feet of room for your belongings. As a result, these cars are perfect for everything from grocery shopping to transporting large items.
Seating Options
Rolls-Royce motor car models come with various seating options to please everyone. Rolls Royce has something for everyone, from front-row captain's chairs to easy access entry and exit. In addition, the luxurious seats provide plenty of rear passengers legroom, headroom, and full recline for extra comfort and relaxation.
For example, the Dawn and Wraith models come with comfortable, fully adjustable front seats that can be customized to your liking. And the Cullinan SUV has folding rear seats and a spacious trunk for easy loading and unloading of cargo.
Driver Assistance Features
To further enhance the driver experience, Rolls-Royce's latest models are equipped with various cutting-edge safety and driver assistance features. These include adaptive cruise control, a 360-degree camera system, parking sensors, and more.
For example, Roll Royce Dawn has cameras outside the car that provide a clear view of it, making it easy to navigate tight spaces or crowded areas. And the Roll Royce Wraith and Phantom models have advanced parking sensors with a starlight headliner that help you safely park or exit your vehicle without any bumps or scrapes. Phantom also has a drainage channel to store things in the door.
Roll Royce Ghost model has a plethora of safety features and driver assistance systems that allow you to keep safe on the highway. These features include a lane departure warning system, adaptive cruise control, blind-spot monitoring, and more.
Some of the other driving assistance features Roll Royce has:
Active Cruise Control
The active cruise control feature is another highlight of Rolls-Royce's latest icon models. This advanced system uses radar and optical sensors to monitor the vehicle's speed and keep a certain distance from other cars on the highway.
For example, the Ghost model has this self-driving technology that maintains safe distances between your car and other vehicles, automatically slowing down or speeding up based on traffic conditions. This allows you to focus more on driving and less on constantly adjusting your speed.
Night Vision System
Along with the active cruise control system, Rolls-Royce's latest models also come equipped with a night vision system to make driving safer and more comfortable at night. This advanced feature uses infrared technology to detect potential hazards in low light conditions, helping you stay secure on the roadway at all times.
Head-Up Display
Another helpful feature of Rolls-Royce's latest models is the head-up display (HUD). This innovative technology projects essential vehicle information, including speed, navigation directions, and more, onto a transparent screen in front of the windshield with a glass partition.
It lets you keep your eyes on the road while staying informed about your car's status and surroundings. For example, the Cullinan SUV has a large HUD screen that provides real-time information about your vehicle, including fuel level, speed, and more.
High-Beam Assistance
Rolls-Royce's latest models also come with high-beam assistance, another helpful safety feature. This system automatically switches between low and high-beam headlights based on changing traffic conditions, helping you see and be seen more clearly at night.
Lane Departure Warning System
The lane departure warning system detects when your vehicle starts to drift from its lane and alerts you with audible chimes or visual warnings. This technology helps prevent dangerous driving mistakes, so you can feel safe while speeding down the highway in a Rolls-Royce. For instance, the Ghost model comes equipped with a lane departure warning system that alerts you when your vehicle drifts from its lane.
Get Behind The Wheel of A Rolls-Royce Today!
Looking for a luxurious and safe car to get you where you need to go? Check out the latest models from Rolls-Royce today! With their advanced safety and driver assistance features, high-comfort interiors, and sleek design, these cars are the perfect choice for a premium driving experience.
So what are you waiting for? Get behind the wheel of a Rolls-Royce today!
LOCATION
Rolls-Royce Motor Cars Greenwich
279 West Putnam Avenue
Greenwich, CT 06830
HOURS
Monday - Friday:
9:00AM - 6:00PM
Saturday:
9:00AM - 4:00PM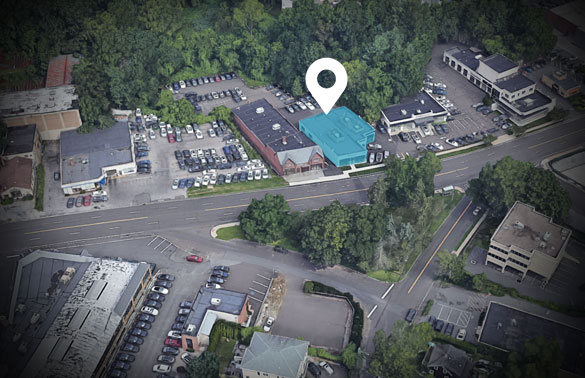 * Images, prices, and options shown, including vehicle color, trim, options, pricing and other specifications are subject to availability, incentive offerings, current pricing and credit worthiness.The advertised price does not include sales tax, dealer conveyance fee of $475, vehicle registration fees, other fees required by law, finance charges and any documentation charges.
We make every effort to ensure the accuracy of the information on this site, however errors do occur. Please verify all information with a sales associate by calling or e-mailing us.
If a person writes a check without sufficient funds in an associated account to cover it, the check will bounce, or be returned for insufficient funds. Each state has laws regulating how merchants may respond to bounced checks. In Connecticut, the merchant may file a civil suit and press criminal charges if the check writer does not reimburse him for a bounced check after the merchant has sent several notices regarding the matter.
Posted Notice Requirement
Merchants and other business owners who accept checks must post a notice where customers are likely to see it warning them of the potential consequences of writing bad checks. The notice must include the civil penalties that bad check writers may face, the appropriate Connecticut statute number and an advisory that the check writer may also face criminal penalties
Civil and Criminal Penalties
As of 2010, civil courts may require the check writer to reimburse the merchant for the value of the check plus pay up to $750 if he has no back account or $400 if the check is returned for insufficient funds. If the merchant chooses to press criminal charges, the bad check writer may face a fine of up to $1,000 and up to one year in jail. Writing a bad check is a felony charge if the check was for more than $1,000 and a misdemeanor if written for a lesser amount.
Required Written Notices
If a check bounces, the merchant must send the check writer a letter by certified mail at the check writer's last known address or place of business. Usually this letter is sent to the address on the writer's check. The letter must inform the writer that the check was returned ask him to reimburse the merchant for the amount of the check and inform him of the potential criminal or civil penalties if he fails to do so. If the check writers does not respond to the letter within 15 days of receipt, the merchant must send a second letter. This letter must inform the check writer that he has 30 days to reimburse the merchant before the merchant takes legal action against him. Both letters must be written in both English and Spanish.